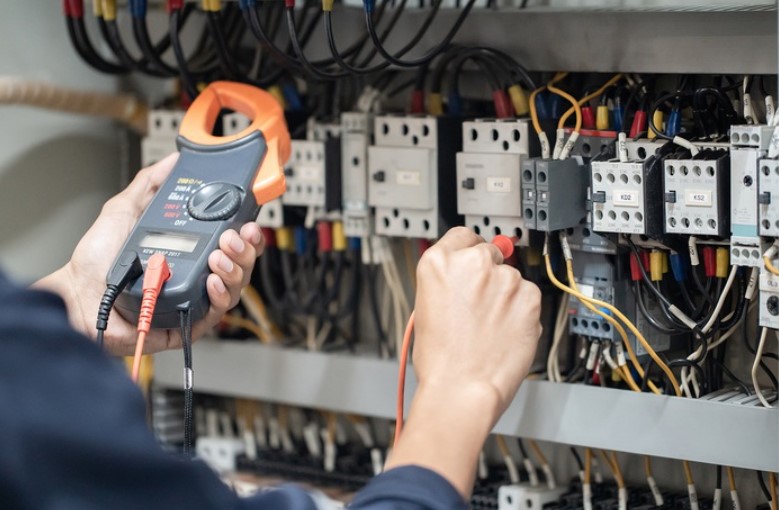 Home upgrades are a great way to enhance the look and appeal of your home. They also raise the value of your property, and it's wise to engage professionals in the project. For instance, an electrician will come in handy during home improvement. 
You may desire to remodel, or the house may be outdated and need improvement. But when remodeling your dream home, you can't overlook the importance of electrical wiring, upgrades, and adding particular appliances and plugs. 
 Here's why s skilled electrician will be essential. 
Money savings 
A professional electrician can help you save a significant sum of money by advising you on which electrical components and equipment to purchase. Additionally, a professional eye can ensure that you won't need to remodel any panels or outlets. Improper wiring can even make the best appliance or electrical equipment malfunction, but a skilled technician will prevent this from happening.
They can minimize your liability 
Imagine that you installed your wiring in your home, resulting in a fire. What happens if the fire spreads from your house to your neighbor's house? Your neighbor may sue you. 
Your electric line can get inspected by 
You can avoid this! A licensed electrician north shore will examine your wiring and the chance of short circuits or power overload. They can rewire your home's electrical system or reset it to eliminate these threats. 
Knowledge of codes
When it comes to electrical work, compliance with regional codes is essential. You must ensure that paneling and cabling are worked on according to the relevant municipal codes. This is essential for your and other residents' safety.
If you have not complied with local laws before an accident, you risk losing money on your insurance. Consequently, you must use a licensed electrician with a lot of experience to ensure adherence to local codes. 
Inspecting wiring systems 
Every home has wiring for the electrical system below the wall. To expose the cables, electricians must knock down that portion of the wall. If you lack the necessary expertise, this job may be difficult.
If any wires are damaged during the inspection, the electricians repair them. Professional electricians have a wide range of skills necessary for complete electrical system rewiring.
Peace of mind
A qualified electrician will save time and avoid a lot of issues. Having a professional maintain your power system will enable it to last longer and avoid more issues. A competent electrician's electrical work is typically guaranteed, so if an issue arises, they'll fix it at no additional cost.
Safety
Electricity is quite risky. A lot of effort and work is necessary to become a qualified electrician. Experts have access to instruments that keep them safe and have mastered several safety practices. They can rely on their extensive experience when faced with difficulties. You may be confident that your family and your lovely home will be safe from electrical crises by hiring experienced electricians. 
Bottom line 
You might believe that doing the electrical work will save you a few dollars, but the risk you run doing this could be more. Hire a licensed electrician for your next home improvement project and enhance safety in your home!
Related Posts