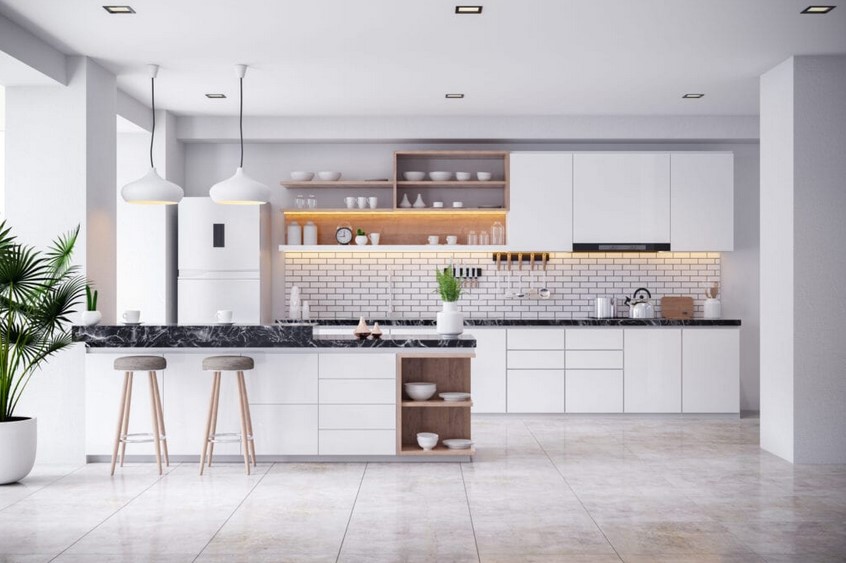 Certain home renovation projects can be used to transform a house that may have been built in an older style, into a remodeled space that is more acceptable to homeowners today.
Open living space
Removing walls to create open spaces can make a house feel larger and more desirable. Open floor plans are highly desired in modern homes, often for an increased sense of freedom.
Including things such as sunrooms, fireplaces or terraces can also be used to enhance a home's appearance by providing additional living space. Adding a fireplace to an existing room has even been shown to increase a home's resale value. You can get information on coastal design open space from your contractor.
Kitchen expansion or addition
An extended kitchen is one way to add value to a home when potential buyers view it. Remodeling the kitchen allows homeowners to target updates that will appeal strategically. Kitchen updates such as including a dishwasher, adding new cabinets, and installing updated appliances can increase the value of a house.
Natural lighting can also be incorporated into a kitchen design to make it feel more spacious and open. An island in the center of a kitchen with barstools or high chairs can create a space for cooking and socializing. Another way to add space is to convert one of the existing rooms in a home into an updated kitchen area.
Deck addition
Adding an outdoor living space like a deck is a great way to bring extra light into the home and increase overall living space without needing to expand outward. A backyard deck can create a sense of openness and allow homeowners to enjoy nature from within their backyards.
A deck addition is a good investment for making a home feel larger and giving homeowners more options. Some homeowners can even build an entirely separate structure in the backyard that is not attached to the main house, creating a space exclusively for enjoyment.
Basement finishing
Many older homes do not include finished basements, but many modern homeowners would like added space and comfort provided by such extras as rec rooms and media rooms. Updating unfinished spaces is cheaper than adding new square footage because it does not require costly architectural plans and engineering work.
A basement is typically one of the easiest places to start. Finishing a basement can provide extra living space for homeowners who don't have enough room in their homes or want an entertaining spot separate from upstairs. Updating the floors, ceilings and walls are essential when finishing a basement to bring it up to modern standards.
Landscaping
Home improvement projects can also target exterior spaces. Adding hardscape elements such as patios, retaining walls, and garden beds provide additional options for homeowners to enjoy outdoor living without remodeling an entire room of their homes.
Building a swimming pool in one's backyard has been shown to increase the market price of its homes when compared with similar houses without pools. Home improvement projects that add amenities like these are one way to turn a house into something more than just four walls and increase its attractiveness and add increased living space.
Home improvement projects can make a house feel larger and more livable because they provide natural lighting, decks, gardens, etc. They also increase the resale value by adding things like extra bathrooms or an expanded kitchen. This is good for society because it means people will have more options available for them to find housing.
Related Posts