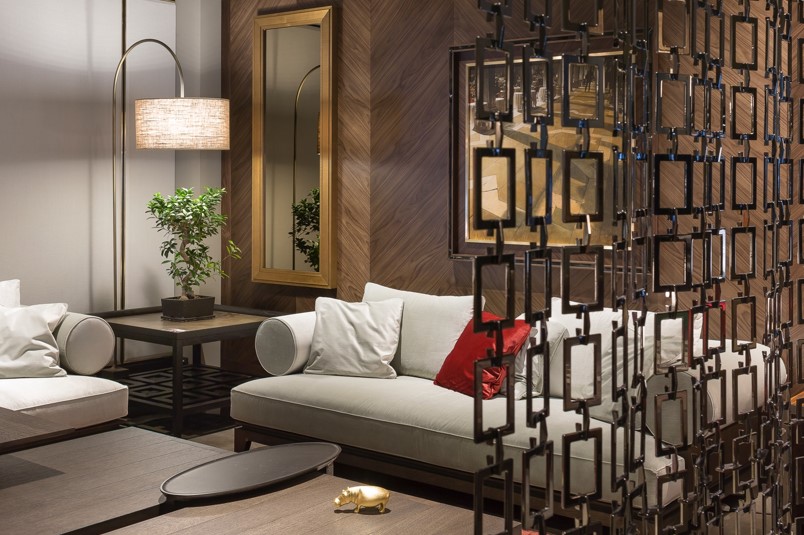 These days, nobody is surprised that people of different cultures celebrate one another's holidays. For example, the Lunar (or Chinese, as it is often called) New Year is well-known all over the globe.
As you probably know, the Chinese New Year is calculated using the Lunar calendar, which means that the first day of the year falls on a different date each time.
You needn't be born or live in South-Eastern Asia to know that 2022 is the year of the Water Tiger, which started on 1 February 2022 and will last till 21 January 2023.
According to Chinese astrology, the Chinese Zodiac is a never-ending 12-year cycle, where each year is tied to the particular animal sign. Every sign in its turn symbolizes certain qualities. The tiger, for example, embodies courage, resilience, strength, and bravery.
Well, usually people don't take it seriously: most of us read Chinese horoscopes just for fun. And what fun it is to throw yourself into the joy of Spring Festival – celebrations of the Chinese New Year!
These festivities include amazing fireworks; also, there always is plenty of red colors around. Red is associated with good luck and prosperity in Asian culture.
Well, what Chinese New Year has to do with Bellavista Collection – a renowned manufacturer of Italian luxury furniture?
Oriental Motifs in Italian Luxury Furniture design
The irresistible charm of the Orient knows no borders. Numerous designers all over the world draw inspiration from Asian motifs. So does Attilio Zanni, the co-founder of the Bellavista Collection brand and an extremely talented all-around designer.
In 2018, he created a collection of 12 eye-catching items named Dulcechina. Their designs were inspired by Oriental, primarily Chinese, design motifs. Besides, the number of pieces in it is the same as the number of animal signs in the Chinese zodiac.
The success, which Dulcechina scored at that year's trade events, was so great and the pieces became so popular that they still occupy a separate section of the brand's website.
When you open it, the very first impression is that the designs of these pieces are extremely diverse, yet definitely have something in common.
By the way, it would be a mistake to call this design approach just Chinese or Asian. Attilio Zanni reinterpreted Oriental aesthetics rather than borrowed any of its features.
He combined traits from both Eastern and Western furniture design so masterfully that they didn't make just a mix. Instead, they amalgamated and turned out something really special.
Let's take a bit closer look at this amazing group of items.
The furniture pieces gathered in this collection are SHANGHAI armchair, DULCECHINA sofa, benches named DULCECHINA BENCH and TAO BENCH, side tables PECHINO, SHENZHEN, GONG, TAO SIDE TABLE, as well as GONG, RITZ and MAO console tables.  Along with furniture, the collection also contains two lighting fixtures: YISHI sconce and ISABELLA floor lamp.
Quality, Beauty, and Combinability
One more thing that all items from Dulcechina have in common is the prime quality of every detail, no matter how small it might be. The workmanship is also beyond all praise – always. Actually, it applies to anything designed and manufactured in Bellavista.
Also, in spite of being dissimilar, all 12 items from Dulcechina are beautiful indeed. It's the type of beauty that grows from harmony. It becomes obvious whatever piece you pick – be it lush and luxurious SHANGHAI armchair or DULCECHINA sofa, with its laconic and elegant lines.
SHANGHAI armchair, the design of which is recognizably Chinese-inspired, is named after a large city in China. When SHANGHAI was first presented to the public at the 2018 edition of Salone del Mobile, it was upholstered in a fabric of bright red, and for a good reason. Red upholstery was particularly apt for this piece: in China, this color symbolizes good fortune, prosperity, energy, and joy.
Now you can have this armchair upholstered in either fabric or leather; each option comes in dozens of colors, including bright red.
The same upholstery options are offered for DULCECHINA BENCH. The design of this piece also bears a touch of Oriental aesthetics, although it's different from that of SHANGHAI. Lines of DULCECHINA BENCH may seem simple, but this well-thought-out laconism makes this bench look irresistibly attractive. Also, this bench is really practical: the edges of its wooden structure can well serve as small shelves to put little things onto.
The structure of DULCECHINA BENCH could be made of three kinds of oak: natural, moka stained, and grey stained. roll and back pillows, nice-looking and comfy, are available as an option.
SHENZHEN side table is one more item named after a geographical name – a big city in South-Eastern China. This wooden table, available in as many as seven wood options, has a lower shelf that makes this piece stand out. The lovely pattern made of rectangular wooden blocks will surely turn everyone's attention.
Attilio Zanni has always been good at highlighting the beauty of natural materials. Just look at the raffia lampshade of the ISABELLA floor lamp, Vienna straw insert of the MAO console top, or a slab of polished white onyx used for the tabletop of RITZ.
Besides, pieces from Bellavista Collection, and from Dulcechina in particular, are easily combinable with one another, forming ensembles for any room.
A perfect example of such combinability is the design project, which got a number of awards in 2020. Ammar Basheir, a talented Bahraini architect, picked several Bellavista's items for Nuzul Al Salam Hotel in Muharraqt, Bahrain. Among them were RITZ and MAO console tables from Dulcechina collection. Interestingly, they were used together with BICE chairs and ELIZABETH console table, which were created about a decade ago. ELIZABETH console was designed in 2010, and BICE chair – in 2012.
All in all, you can create lots of such sets and even furnish your home using only Bellavista's furniture, lighting fixtures, mirrors, boiserie, and decorative items. Whenever these pieces were created, they remain beautiful and stylish, because they are beyond fashion – just because real beauty is timeless. Interiors furnished in Bellavista style will remain a perfect example of good taste for the decades to come.